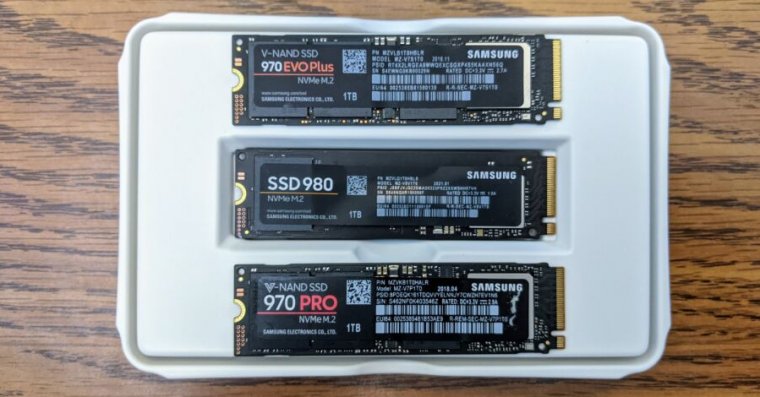 Samsung's newest generation of midgrade consumer NVMe storage is out today—the new drive is simply dubbed the "Samsung 980," without any suffix. The reviewer guide Samsung provided us compares the new drive to last generation's 970 EVO—we didn't have a 970 EVO on hand, but we did have a 970 EVO Plus and a 970 Pro, so those are the prior-generation drives we'll compare the new 980 to today.
A TLC drive by any other name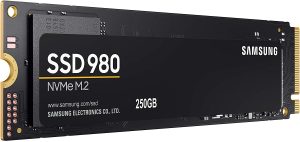 Samsung 980 SSD
If you're not 100% up on your NAND storage terms, the first thing we need to talk about is cell levels. The fastest and most durable NAND storage is SLC—the Single Level Cell. An SLC NAND cell has only two values—0 and 1, or if you prefer, on and off. An SLC NAND cell can thus store a single bit of data. From there, we have MLC that can store two bits, TLC that can store three, and QLC that can store four data bits per cell.
| | | |
| --- | --- | --- |
| Designation | bits per cell | Discrete voltage levels |
| SLC | 1 bit | 2 |
| MLC | 2 bits | 4 |
| TLC | 3 bits | 8 |
| QLC | 4 bits | 16 |
Samsung calls the 980 a "three bit MLC" SSD, which is a lot like referring to a red car as "pink." To justify this, the company leans on the fact that "M" stands for "Multi"—so in plain English, "three bit MLC" could make sense, despite being utter nonsense in the established terminology of SSDs. From here on out, we're going to call it what it is: TLC.