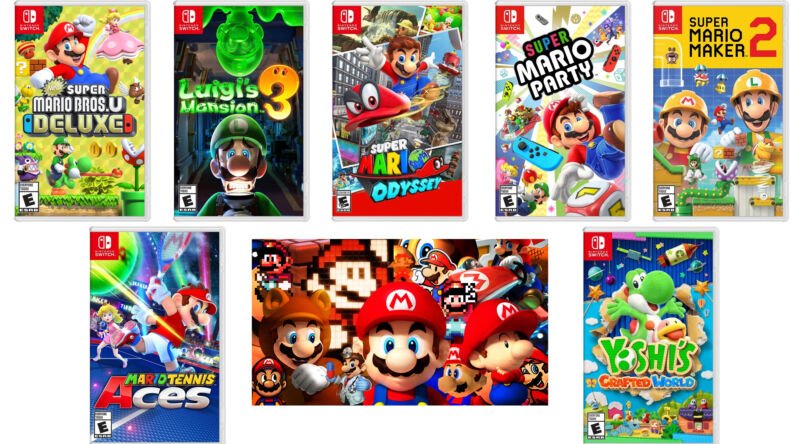 Today's Dealmaster is headlined by a number of sales on Mario games for the Nintendo Switch. The deals come as part of Nintendo's annual "Mario Day" event, which the video game company uses to celebrate its most beloved plumber, kart driver, golfer, boxing referee, typing instructor, prescription-drug supplier, and all-around mascot. The actual "holiday" arrives on Wednesday—March 10 = Mar10 = Mario, you see—but sales on various Switch games in the Mario universe are available throughout the week.
The event marks down several recommended games to $39, including the Switch essential Super Mario Odyssey, the digital board game Super Mario Party, the adorable adventure game Luigi's Mansion 3, the course-creating toolset that is Super Mario Maker 2, the multiplayer-focused tennis-meets-fighting game Mario Tennis Aces, and the more traditional 2D platformer New Super Mario Bros. U Deluxe.
Other Switch games such as Yoshi's Crafted World, Mario + Rabbids Kingdom Battle, Super Mario 3D All-Stars, and Paper Mario: The Origami King happen to be discounted at certain retailers as well, though not all of those are part of Nintendo's official sale. Regardless, the majority of these deals take around $10-15 off the usual street prices we've seen online.