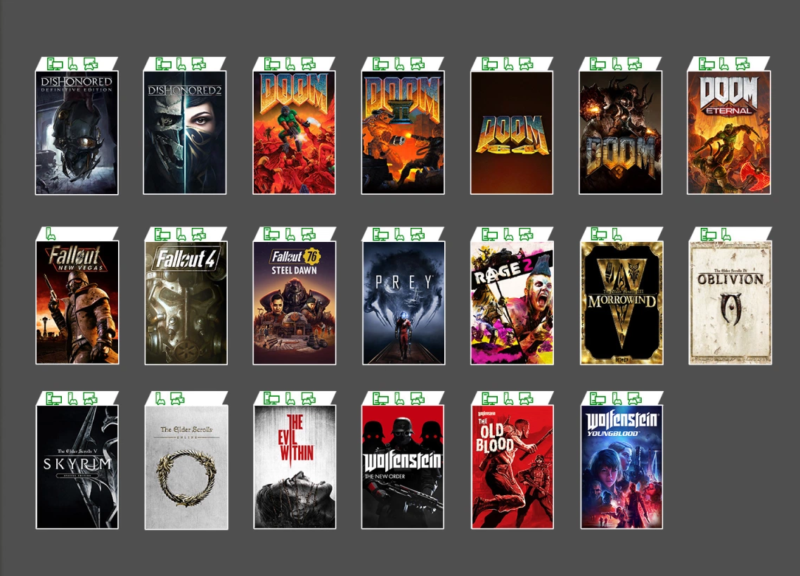 The Microsoft and Bethesda marriage pushed forward on Thursday with a roundtable discussion between major players from both teams, and it included an unsurprising announcement: starting tomorrow, March 12, a treasure trove of Bethesda games will land on the paid Xbox Game Pass service.
While the official announcement mentions a full roster of 20 Bethesda-published games on Game Pass, Bethesda already had some games in the service ahead of today's video presentation. The "new" content for paying subscribers includes 12 games in all:
Dishonored Definitive Edition
Doom (1993)
Doom II
Doom 64
The Elder Scrolls III: Morrowind
The Evil Within
The rest are visible in the list at the top of the article, and icons indicate whether a game is available on Windows 10 and/or xCloud streaming. The list is missing a few biggies that have previously been published on Xbox consoles, including Fallout 3, The Evil Within 2, the 2016 Doom reboot, and the original Rage from 2011. It also doesn't expand xCloud access to existing Game Pass games that previously didn't work on the cloud—and so far, it doesn't bring PC classics outside the Xbox ecosystem into the Game Pass family, not even for its Windows 10 tier. Still, seeing the list rewind back to Xbox's earliest Elder Scrolls games is a treat for anybody hungry to explore the series' glory days (horse armor notwithstanding) before we hear about the previously announced Elder Scrolls VI.