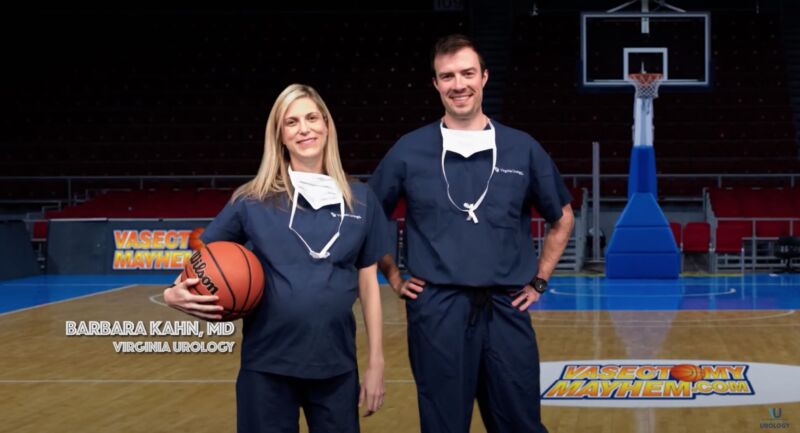 For one shining moment, urologists in Virginia were hoping to have patients icing on the bench as they watched this year's NCAA basketball tournament. But the college athletics association has called a foul.
In a February filing with the US Patent and Trademark Office, the NCAA claims that a trademarked advertising campaign by Virginia Urology Center called "Vasectomy Mayhem" is "confusingly similar" to the association's trademarked "March Madness."
The continued use of "Vasectomy Mayhem" is "likely to result in confusion, mistake, or deception" that the campaign and/or the urologists are "in some way legitimately connected with, or sponsored, licensed, or approved by" the NCAA, the association claimed.