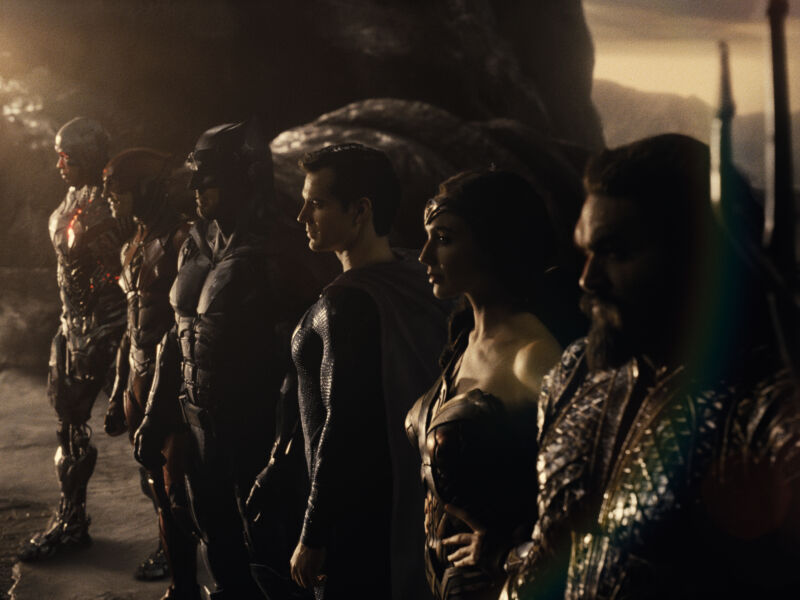 I knew I'd have a lot to say about Zach Snyder's Justice League, a director's cut coming to HBO Max later this week that went from hearsay to industry buzz to a full-blown production in 3.5 years. What I didn't know was how much good I would wind up saying about it.
Don't get me wrong: this four-hour film (four hours!) is far from perfect. It carries the dead weight of its lead-in bummer, 2016's Batman v Superman. It tries to shoulder the burden of DC's "connected-film universe" aspirations. And it's a Zack Snyder production, which means these four hours are sometimes padded by ponderous, overlong sequences instead of character development.
But! Buuuuut. Snyder was clearly building up to something huge with Justice League—a crystallization of the dark-superhero ethos he had been creating piecemeal, now buttressed by a more rounded-out cast of massive egos—so it's interesting to not only see his vision come to fruition, but also to compare it to what Joss Whedon pieced together when Snyder left the original production cycle due to a personal tragedy. As imperfect as this cut of Justice League is, it is better than Whedon's directorial vision—by a Krypton mile.