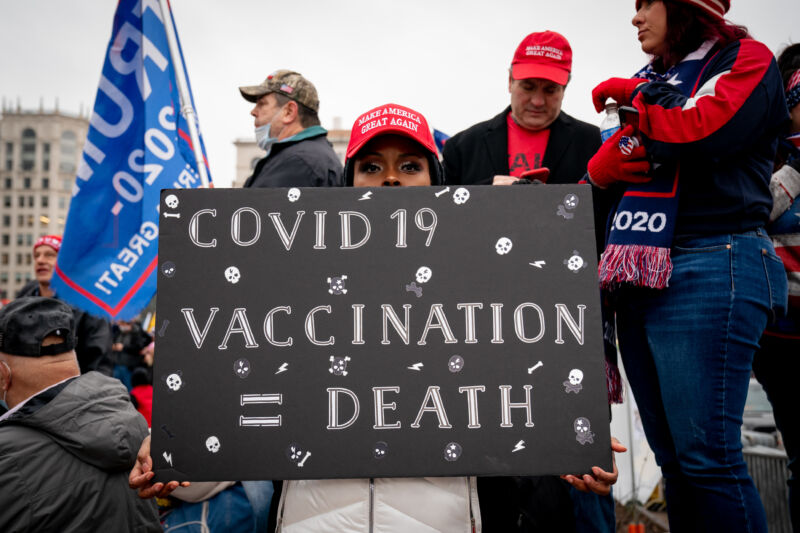 While the Biden administration anticipates having enough COVID-19 vaccine doses to vaccinate all adults by May 1, health experts and policy advisors are trying to figure out how to actually get those shots into the arms of people—particularly people who are hesitant or distrustful of the vaccines, many of whom are Republicans.
For most of the country—about 69 percent—getting vaccinated and being able to return to some normal activities is an easy sell. Over 21 percent of people in America have already gotten at least one dose of an authorized vaccine. Three vaccines are currently authorized for use in the US, all of which are highly effective and safe. For the remaining pro-vaccine people, it's just a matter of time before they can get one. In fact, many people around the country are anxiously trying to get in line and scouring online sign-up websites for an open vaccination slot.
But about 30 percent of adults are not getting in line, according to a poll by the Pew Research Center reported March 5. About 15 percent of people said they would probably not get vaccinated and an additional 15 percent said they would definitely not get a shot. That's enough people to dash any hopes of ending the pandemic through vaccination. It's also enough to ruin the Biden administration's plans of celebrating our independence from the virus on July 4.