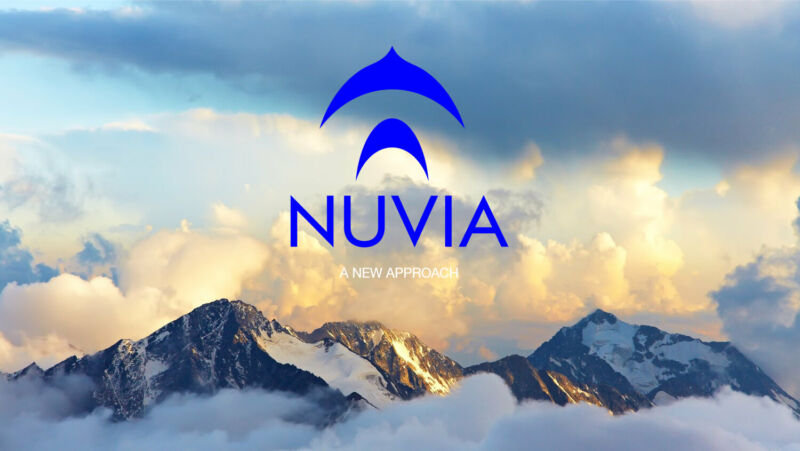 Qualcomm has wrapped up its $1.4 billion acquisition of silicon design firm Nuvia, a move that will lead to in-house Qualcomm CPU designs. The acquisition should allow Qualcomm to compete with Apple's silicon division and focus on pushing bigger, better ARM chips into the laptop market. The deal was announced in January 2021.
Don't feel bad if you've never heard of Nuvia; the company was only founded in 2019 and has never made a product. Nuvia was focused on building server chips, but Qualcomm seems mainly interested in the engineering pedigree here, since the company was founded by three high-ranking engineers from Apple's silicon division. Nuvia's CEO, Gerard Williams, formerly Apple's chief CPU architect for nearly a decade, is now Qualcomm's SVP of engineering.
Apple is famously in the process of dumping x86 Intel CPUs in order to roll out in-house ARM architecture designs across the company's entire laptop and desktop lines. Qualcomm wants to be here to sell chips to all the PC vendors that want to follow suit. Qualcomm's press release immediately aimed its new design resource at the market Apple is upending, saying, "The first Qualcomm Snapdragon platforms to feature Qualcomm Technologies' new internally designed CPUs are expected to sample in the second half of 2022 and will be designed for high-performance ultraportable laptops." The call-out that this acquisition will lead to "internally designed CPUs" is a big deal, since currently, Qualcomm only ships lightly customized, off-the-shelf ARM CPUs.