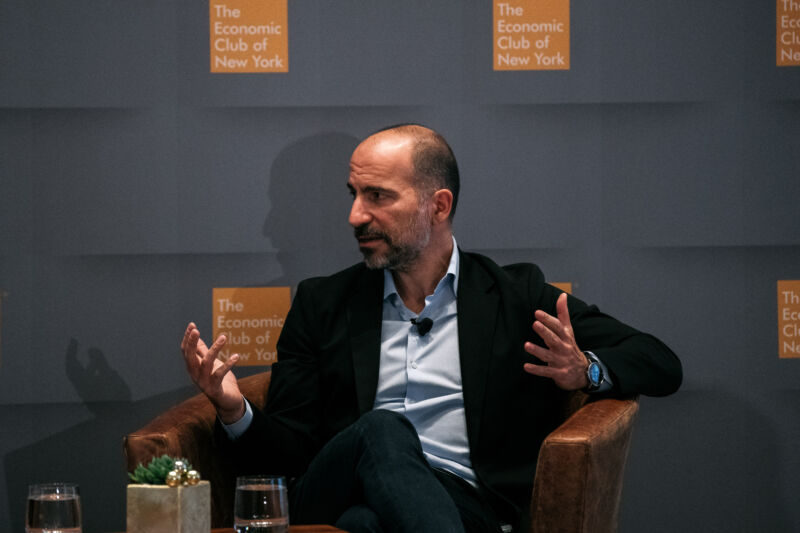 After a five-year legal battle to continue treating drivers as independent contractors in the United Kingdom, Uber CEO Dara Khosrowshahi wants you to believe that he is throwing in the towel.
"Our thinking on this issue has evolved over time," wrote CEO Dara Khosrowshahi in a Wednesday op-ed for the UK's Evening Standard. One factor that likely changed Uber's thinking: a February ruling by the UK Supreme Court holding that drivers can't be treated as independent contractors.
Uber says it will now guarantee that all drivers are paid at least the national living wage, which is currently £8.91 ($12.40) for those over 23. And they'll get that rate after accounting for expenses. Uber says that 99 percent of Uber drivers already earn more than this minimum. And Uber says that's just a floor; Uber drivers will have the opportunity to earn more if they have a busy day, just as they do today. Uber drivers will also get holiday pay and many will be eligible to participate in a pension plan.