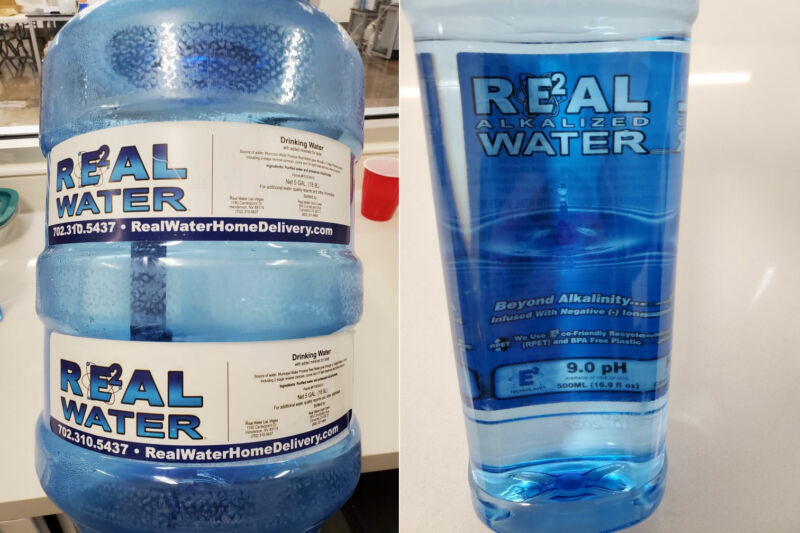 At least five infants and children in Nevada have suffered acute non-viral hepatitis, resulting in liver failure, after drinking "alkalized" water by the brand "Real Water," local and federal regulators reported this week. At least six others fell ill with less severe conditions after drinking the water—and additional reports continue to surface.
The initial five infants and children with liver failure fell ill in November 2020 and required hospitalization, but they have since recovered. They lived in four different households in southern Nevada. The other six ill people—three adults and three children—came from at least two of those same households and reported vomiting, nausea, loss of appetite, and fatigue, according to the Southern Nevada Health District.
The health district is working to investigate the cases with the Food and Drug Administration. It's not yet clear what caused the illnesses but "to date, the consumption of 'Real Water' brand alkaline water was found to be the only common link identified between all the cases," the health district said.