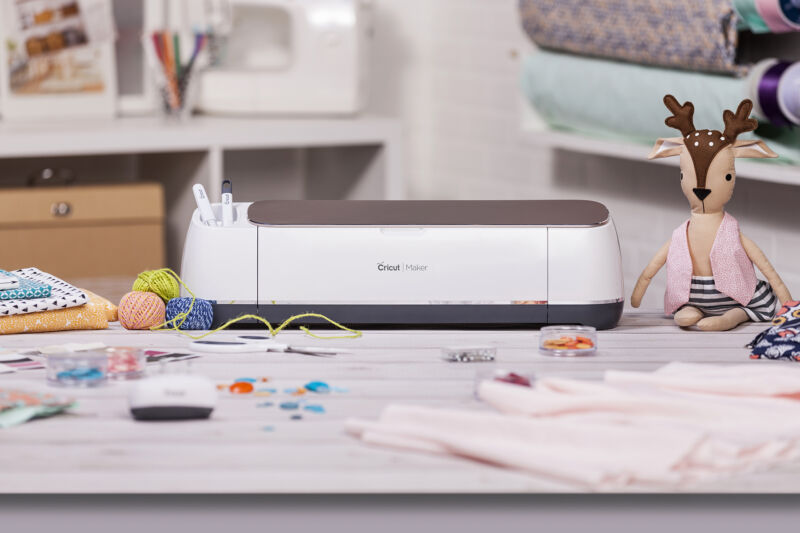 Crafting device-maker Cricut has completely abandoned a plan to start requiring all device owners to pay a monthly subscription fee following a week of sustained public blowback.
Cricut makes cutting machines for precise detail work used by millions of home crafters. The machines work much like printers, but in the inverse: you put a pattern into the software, send it to the device, and the machine slices your design into paper, vinyl, fabric, or a hundred other materials. Users who owned the machines have always been able to import as many of their own designs into the software, Design Maker, as they wish.
Last week, however, Cricut announced it was imposing a $7.99 monthly subscription fee for anyone who wished to upload more than a handful of patterns into Design Maker in a given calendar month. The subscription would apply not only to new users, but also to the millions of consumers who already laid out hundreds of dollars for a Cricut device and all its attendant accessories.