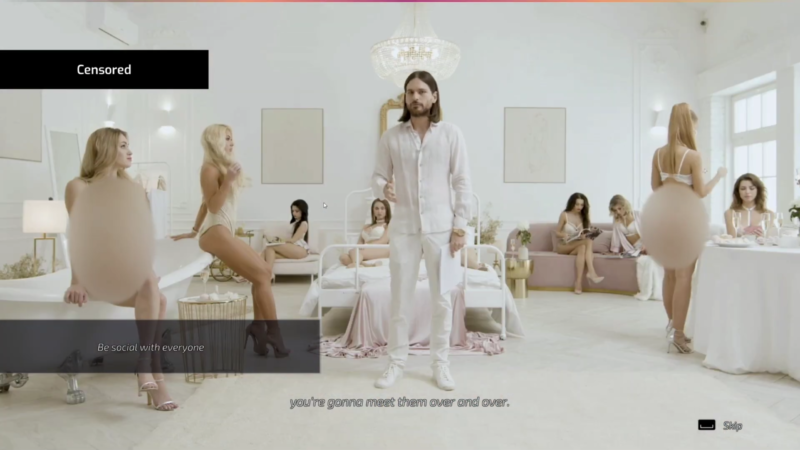 Valve has refused to approve controversial pickup artist game Super Seducer 3 for sale on Steam. The company says the game breaks a rule, saying that Steam does "not ship sexually explicit images of real people," according to messages posted on Twitter by game creator Richard La Ruina.
La Ruina, who describes himself as a "dating guru" and "the world's top pickup artist," describes the Super Seducer series in press materials as "a humorous full-motion-video (FMV) game where you learn the artistry of sexual attraction." Players do this via choose-your-own-adventure-style conversational prompts interspersed with filmed actors showing the over-the-top results of those choices. "I made it with the intention of helping men who are generally shy, introverted, and scared to approach women," La Ruina told The Verge in 2018.
The first game in the series was suspended from Kickstarter and then barred from the PlayStation store back in 2018, but that game and its sequel continue to be available on Steam to this day.