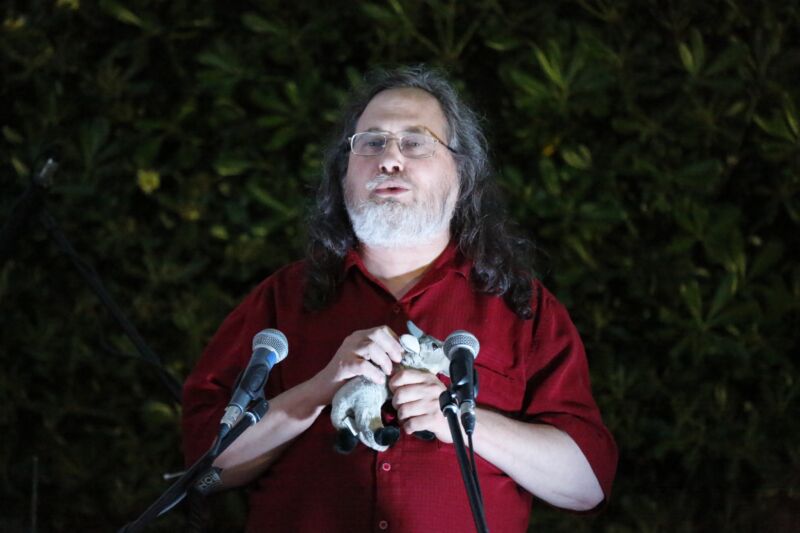 Richard Stallman's return to the Free Software Foundation's board of directors has drawn condemnation from many people in the free software community. An open letter signed by hundreds of people today called for Stallman to be removed again and for the FSF's entire board to resign.
The open letter said:
Richard M. Stallman, frequently known as RMS, has been a dangerous force in the free software community for a long time. He has shown himself to be misogynist, ableist, and transphobic, among other serious accusations of impropriety. These sorts of beliefs have no place in the free software, digital rights, and tech communities. With his recent reinstatement to the Board of Directors of the Free Software Foundation, we call for the entire Board of the FSF to step down and for RMS to be removed from all leadership positions.
Letter signers include Neil McGovern, GNOME Foundation executive director and former Debian Project Leader; Deb Nicholson, general manager of the Open Source Initiative; Matthew Garrett, a former member of the FSF board of directors; seven of the eight members of the X.org Foundation board of directors; Elana Hashman of the Debian Technical Committee, Open Source Initiative, and Kubernetes project; Molly de Blanc of the Debian Project and GNOME Foundation; and more than 300 others. That number has been rising quickly today: the open letter contains instructions for signing it.