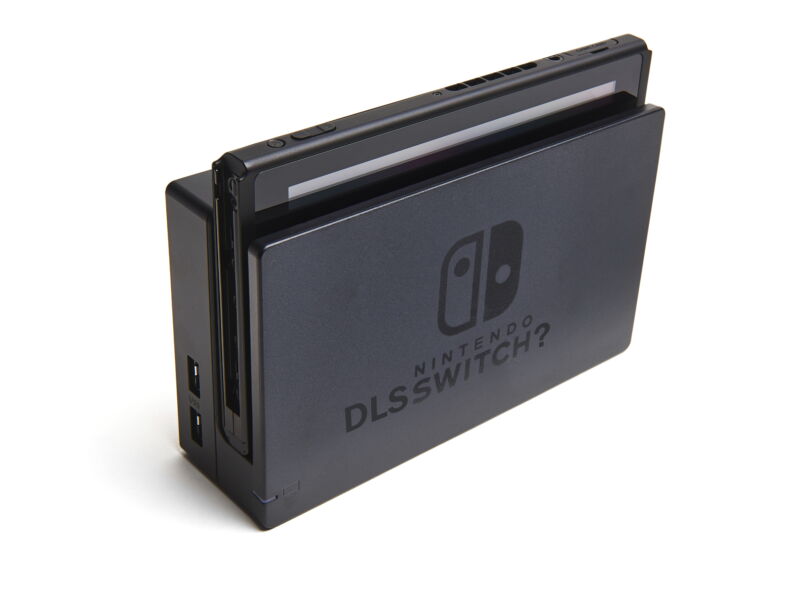 As leaks begin to mount about a new Nintendo Switch revision, colloquially referred to as "Switch Pro," one recent suggestion had enthusiasts scratching their heads: 4K support. How exactly would a dockable console like Switch, designed for portability and decent battery life, muster the teraflops to run games at 4K resolution?
Bloomberg Japan, who previously reported on Nintendo's upcoming manufacturing plans, now has an answer: a new chipset, courtesy of Nvidia, that will leverage the GPU maker's proprietary upscaling system, according to "people familiar with the matter." This system, dubbed Deep Learning Super Sampling (DLSS), has so far only been available on Nvidia's RTX line of graphics cards, and it relies on "tensor" GPU processing cores. Their machine learning computations, as trained on thousands of hours of existing game footage, interpret a game's lower-resolution signal, then upscale the image to resolutions as high as 4K (or in the case of the $1,499 RTX 3090, as high as 8K).
If you're unfamiliar with DLSS, check out my recent review of the RTX 3060, where I reviewed the progress Nvidia has made with DLSS since its retail debut in late 2018. It has progressed enough to take native resolutions as low as 1080p and boost them closer to 4K, often with fewer visual artifacts than image-smoothing methods like temporal anti-aliasing (TAA).