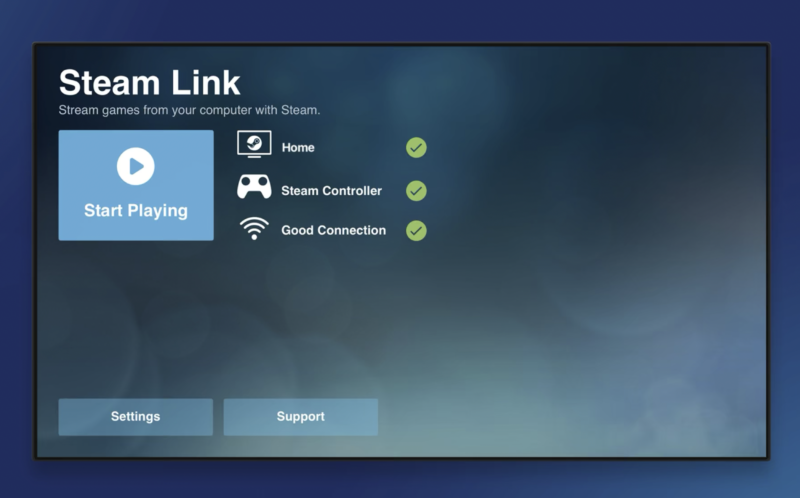 Valve has launched a standalone app for Steam Link on Apple's macOS App Store, adding a new option for Mac users who want to play games on machines that are often labeled as poor choices for gaming.
Steam Link allows users to stream games from a gaming PC to a supported device on the same local network and to play those games with a MFI or Steam controller.
Valve already offered a full Steam app for macOS, but it takes up 1GB of space and has a reputation for being clunky. In contrast, the Steam Link app has a minimalist interface that appears to be designed with game controller peripherals in mind.