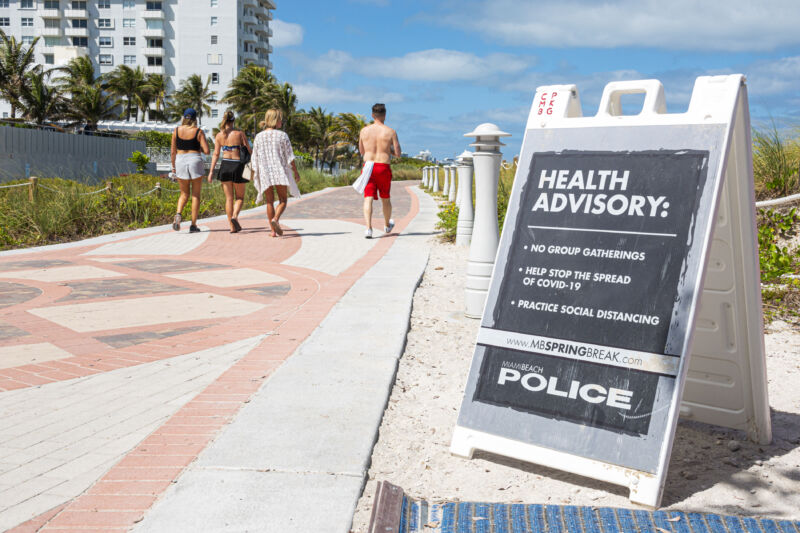 In mid-January, US cases of COVID-19 were in a nosedive from a towering record of over 315,000 new cases in a single day earlier in the month. And now, the pace of vaccinations has reached a heartening clip of 2.5 million per day. There's almost a whiff of freedom from our pandemic confines in the sweet spring breeze.
But as anxious as we all are to return to normal life, the pandemic is not yet done with us.
The dramatic decline in cases ended weeks ago and plateaued at a disturbingly high level, matching daily case numbers seen in mid-October, at the base of the winter surge. Meanwhile, more transmissible variants of the pandemic coronavirus are swirling around the country. The B.1.1.7 variant—estimated to be around 50 percent more transmissible than earlier versions of the virus—is expected to become the predominant virus circulating in the US next month.