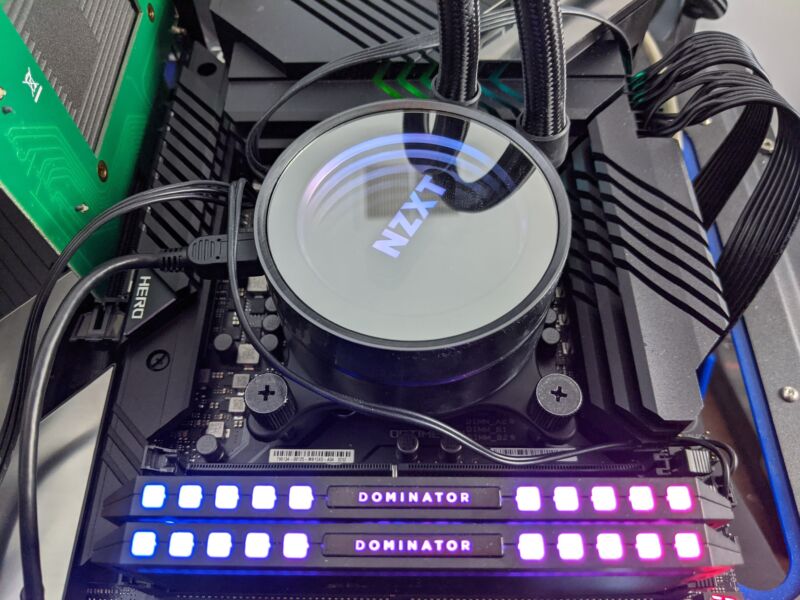 Today marks the start of retail availability for Intel's 2021 gaming CPU lineup, codenamed Rocket Lake-S. Rocket Lake-S is still stuck on Intel's venerable 14 nm process—we've long since lost count of how many pluses to tack onto the end—with features backported from newer 10 nm designs.
Clock speed on Rocket Lake-S remains high, but thread counts have decreased on the high end. Overall, most benchmarks show Rocket Lake-S underperforming last year's Comet Lake—let alone its real competition, coming from AMD Ryzen CPUs.
Our hands-on test results did not seem to match up with Intel's marketing claims of up to 19 percent gen-on-gen IPC (Instructions Per Clock cycle) improvement over its 10th-generation parts.