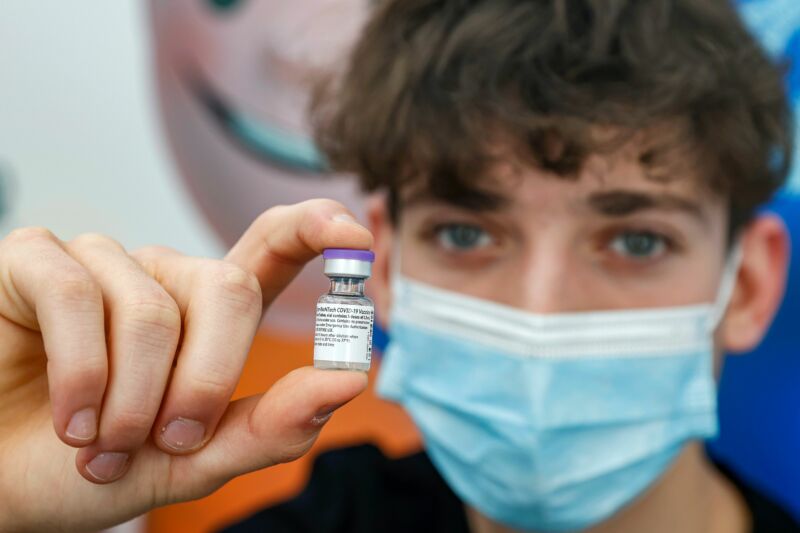 Adolescents ages 12 to 15 were completely protected from symptomatic COVID-19 after being vaccinated with the Pfizer/BioNTech mRNA vaccine in a small Phase III clinical trial, Pfizer reported in a press release Wednesday.
The company also said that the vaccine was well-tolerated in the age group, spurring only the standard side effects seen in people ages 16 to 25. The vaccine is already authorized for use in people age 16 and over.
The vaccine appeared more effective at spurring defensive immune responses in adolescents ages 12 to 15 than in the 16- to 25-year-old group, producing even higher levels of antibodies that were able to neutralize SARS-CoV-2. In a measure of neutralizing antibodies, vaccinated youths in the new trial had geometric mean titers (GMTs) of 1,239.5, compared with the GMTs of 705.1 previously seen in those ages 16 to 25, Pfizer noted.