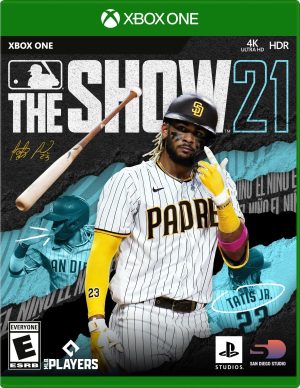 It has been over a year now since Sony first announced it would be bringing the previously PlayStation-exclusive series MLB The Show to Xbox as early as 2021. Today, Microsoft announced even better news for Xbox-owning baseball fans: MLB The Show 21 will be included with an Xbox Game Pass subscription the day it launches on April 20.
The move means that over 18 million Game Pass subscribers will have free access to the game on Xbox One and the Xbox Series X/S, or on Android phones via xCloud streaming. That creates a bit of an awkward situation for PlayStation owners, who will have to pay individually for a Sony San Diego-developed and Sony-published game that many Xbox subscribers will get for free.
The move also further establishes major sports games as a key part of the Xbox Game Pass value proposition. NBA 2K21 and Madden 21 both hit the subscription service on March 4, and NHL 21 will be coming to Game Pass in April. Those games were available for months before becoming part of the subscription service, though, making MLB The Show's launch-day availability on Game Pass all the more notable.