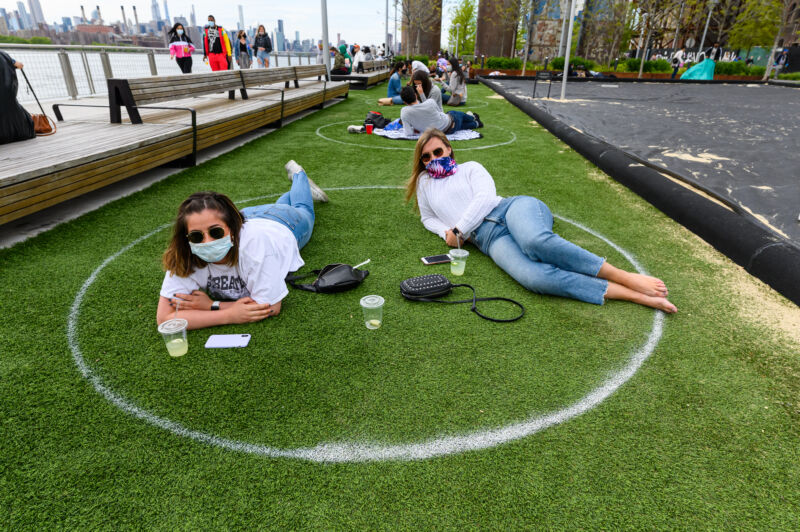 The B.1.1.7 coronavirus variant is estimated to spread about 50 percent more than previous versions—but it doesn't seem to manage that higher transmissibility by surviving in the air better than other versions of the virus, according to a new study.
In lab experiments looking at virus survival in artificially produced aerosolized particles, a B.1.1.7 lineage virus had about the same survival rate as a strain of the virus that was circulating in Wuhan, China, in January 2020, according to the study, which published recently in The Journal of Infectious Diseases.
For the study, government researchers created aerosolized particles that mimic those spewed from deep in a person's lungs, then the researchers tested how well the viruses survived in those particles under different temperature, humidity, and light conditions.