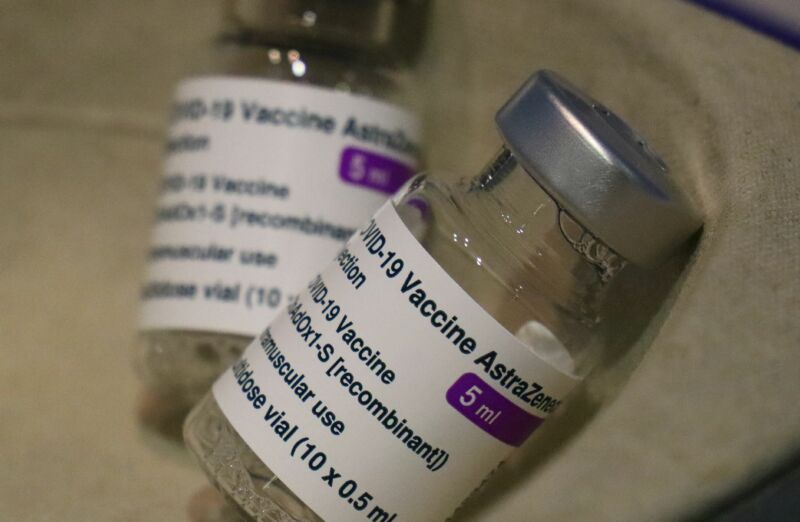 European medical regulators on Wednesday concluded that there is a strong link between AstraZeneca's COVID-19 vaccine and life-threatening conditions involving the unusual combination of blood clots and low levels of blood platelets.
As such, the conditions should be listed as a "very rare side effects" of the vaccine, according to the European Medicines Agency, a regulatory agency of the European Union.
The conclusion was based on the EMA's in-depth review of 86 blood-clotting events among around 25 million people vaccinated with the AstraZeneca vaccine in Europe and the UK. Of the 86 blood-clotting events, 18 people died. Most—but not all—of the cases occurred in women under the age of 60.