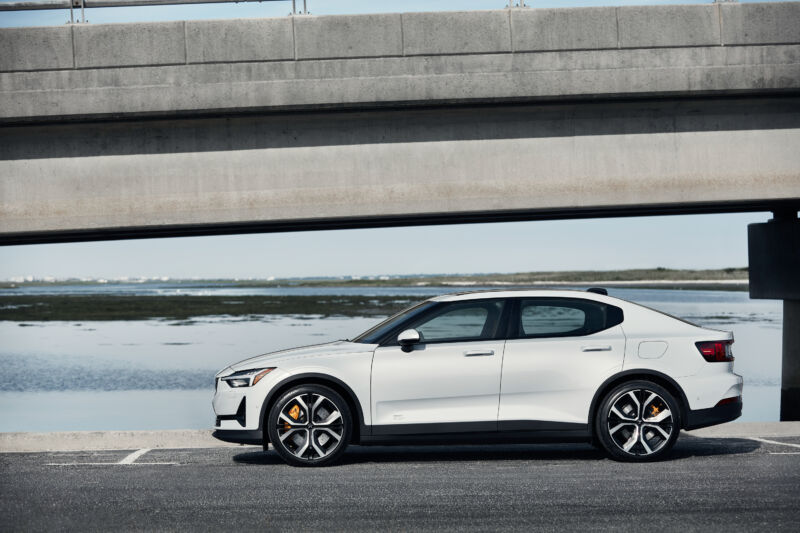 The Swedish electric vehicle startup Polestar says it wants to build truly carbon-neutral vehicles within the next decade. Announced on Wednesday as part of the company's first sustainability report, the ambitious goal will require new car-building methods because, in the words of Polestar CEO Thomas Ingenlath, "offsetting is a cop-out."
"By pushing ourselves to create a completely climate-neutral car, we are forced to reach beyond what is possible today. We will have to question everything, innovate, and look to exponential technologies as we design toward zero," Ingenlath said.
Specifically, Polestar says the target will only involve the carbon emissions it can directly control, which means everything from emissions from its supply chain and from raw materials, to completed cars leaving its factory.