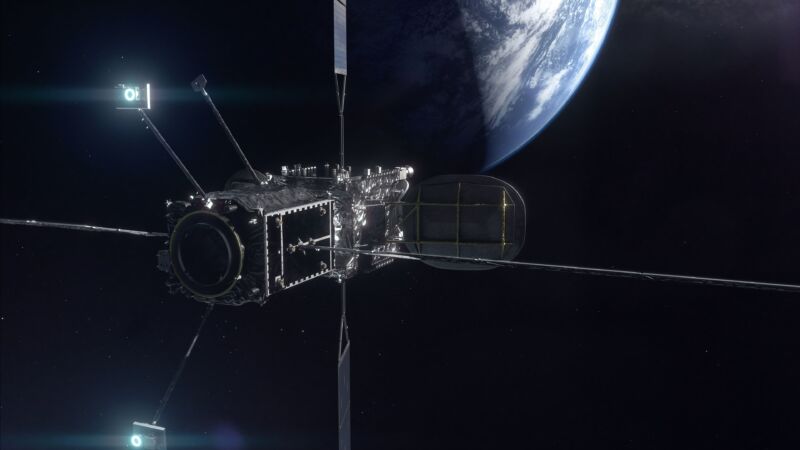 A large, passenger van-sized spacecraft sidled up to an active, 6-ton satellite on Monday afternoon about 36,000 km above the Earth's surface. Slowly, ever so slowly, the distance between the two vehicles closed.
There was nothing wrong with the satellite, which is 17 years old and owned by Intelsat. All the while on Wednesday, it continued actively delivering broadband and other media services across Europe, the Middle East, and Africa. But it was running desperately low on fuel to maintain its position, and Intelsat would have soon had to send the vehicle to a "graveyard" orbit.
And so Intelsat contracted with Northrop Grumman to test its new life extension services. That led to the launch of Northrop's "Mission Extension Vehicle-2" last year, which used fuel-sipping electric propulsion to approach the orbit of Intelsat 10-02 and dock with the active satellite on Wednesday. As a result of this pairing, the satellite will now live on for five more years.