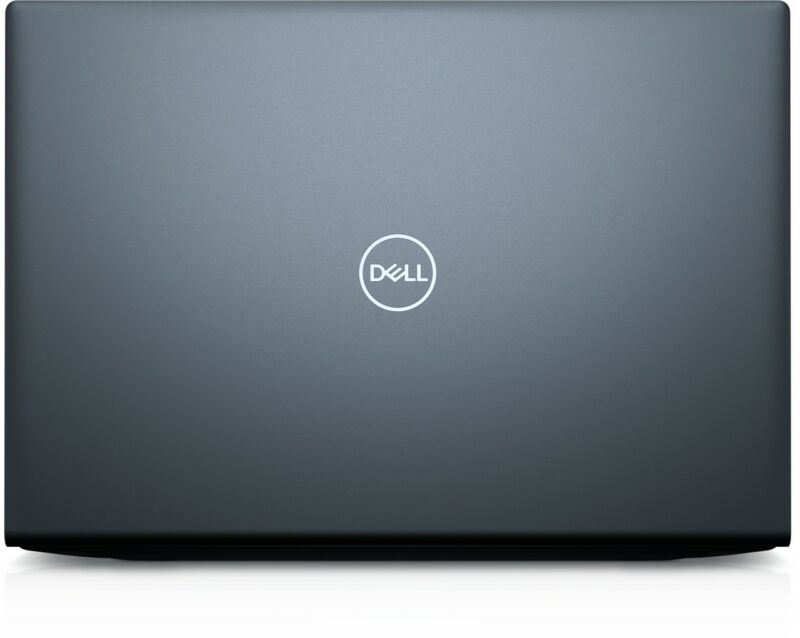 This week, Dell is launching its 2021 Inspiron laptop line. The new lineup features refreshed models with Tiger Lake CPUs for Inspiron 13, 14, 14 2-in-1, and 15 laptops—and a brand-new Inspiron 16 Plus.
If you're not familiar with Dell branding, Inspiron is its budget laptop lineup—but in this context, "budget" means solid laptop designs targeted to price-sensitive customers, but not bottom-of-the-barrel cheap stuff. You'll find the same Intel i3, i5, and i7 CPUs in these Inspiron models as you'd find in more expensive Dell Latitudes, HP Probooks, and so forth.
2021 Inspiron 13
The Inspiron 13 has the compressed arrow-key layout we know you all love, along with what appears to be a somewhat undersized Enter key. Power button is on the top right, just above backspace. [credit:
Dell
]
In most of the world, the Inspiron 13 is available in one color—"Platinum Silver with tonal blocking." Chinese customers get a Peach Dust option (also with tonal blocking) as well. The Inspiron features a 13.3″ display in 1920×1200 or 2560×1600 16:10 resolution, and it comes with a choice of Intel i3-1125G4, i5-11300H, or 17-11370H CPU, and (on the i5 and i7 models) an optional Nvidia GeForce MX450 GPU. Weight starts at 1.25kg (2.75lb)—we're not shown a full range of weights, but we don't see any options that should plump things up much, either.