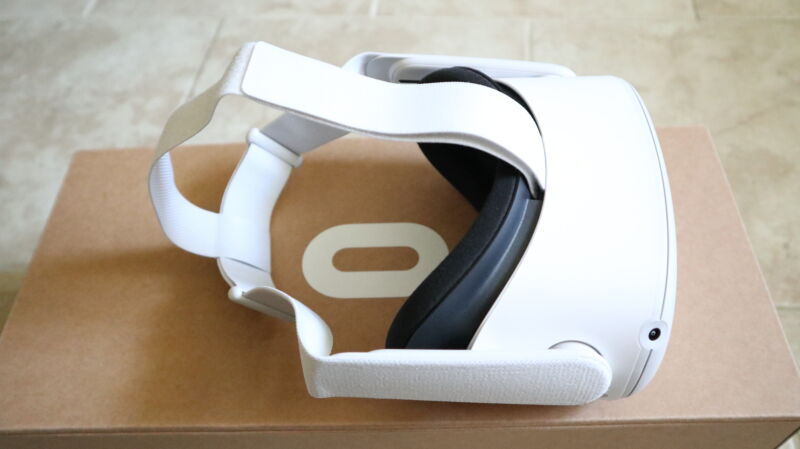 Last year's Oculus Quest 2 VR headset remains one of the cheapest—though not necessarily recommended—ways to jump into virtual reality. But even I must admit its sales proposition became more tantalizing on Tuesday with a late-night announcement from reps at Facebook: two disabled features inside the headset are now being unlocked as a default option.
The first is a wireless-VR mode, which Facebook is calling Oculus Air Link, coming "soon" to headset-and-PC combos that run compatible Oculus software. The short version: you will soon be able to connect your Oculus Quest 2 to a gaming PC using nothing more than a local Wi-Fi connection. This feature will be supported within stock headset software, no extra apps required. And it will essentially make connecting to your PC's VR apps work the same as the VR apps built directly into Quest 2's storage.
"Not every network and PC setup will be ideal"
"We know gamers want to use Link without a wire," the announcement says, and sure enough, that cry tends to be the loudest in our VR hardware reviews. No more wires in VR, the readers complain, and Facebook has responded with no more wires. But, gosh, do you really want to use this feature, folks?