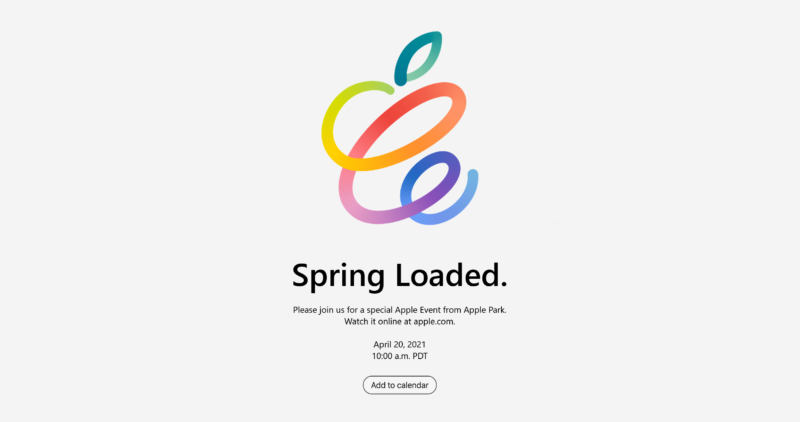 It might have taken longer than expected (the event has historically taken place in March), but Apple announced its spring product unveiling event this week. Executives from the company will take to the stage in a livestream from Apple's Cupertino headquarters, where they'll introduce and discuss new products that Apple plans to ship in the near future.
As has become the custom, we'll do our best to outline what you should or shouldn't expect in terms of announcements from the unveiling.
While each Apple event's accompanying graphic and name—this one is called "Spring Loaded," and you can see the graphic above—can sometimes (not always) act as a sort of teaser for what kind of announcements are to come, the name doesn't tell us much this time around. That said, the scribbled lines that make up the Apple logo above look like the work of an Apple Pencil, one of the key accessories for the iPad.