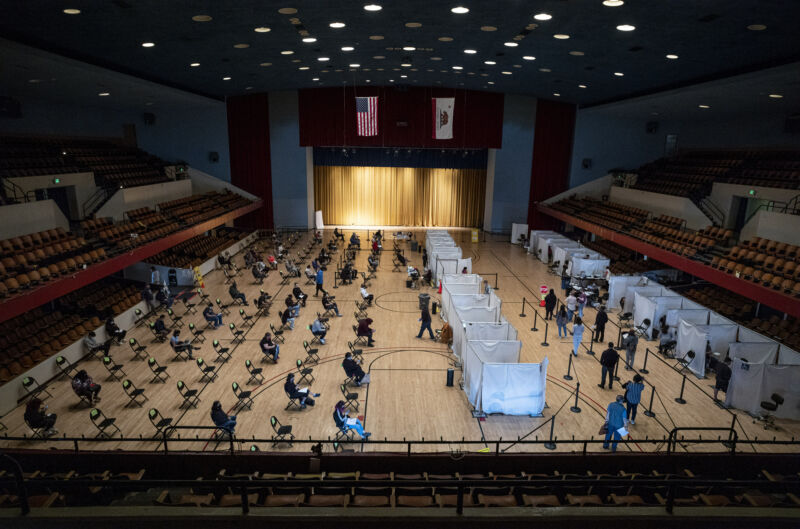 Cases of COVID-19 are extremely rare among people who are fully vaccinated, according to a new data analysis by the Centers for Disease Control and Prevention.
Among more than 75 million fully vaccinated people in the US, just around 5,800 people reported a "breakthrough" infection, in which they became infected with the pandemic coronavirus despite being fully vaccinated.
The numbers suggest that breakthroughs occur at the teeny rate of less than 0.008 percent of fully vaccinated people—and that over 99.992 percent of those vaccinated have not contracted a SARS-CoV-2 infection.