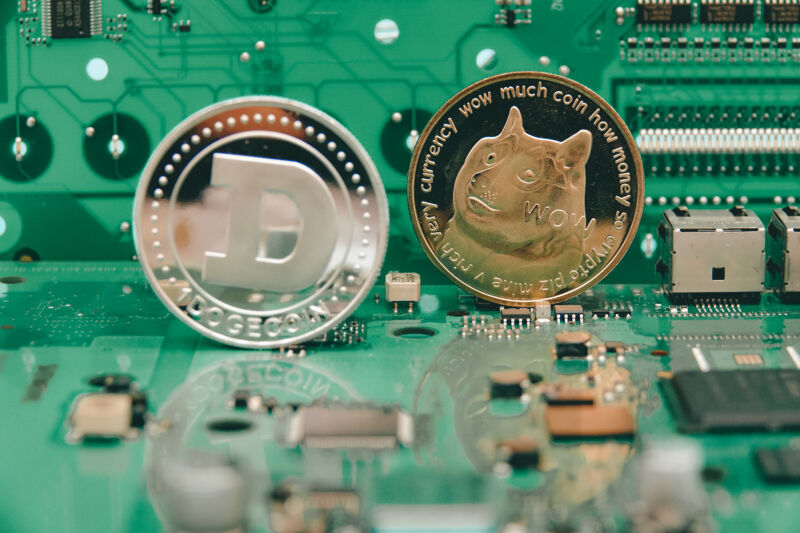 Dogecoin, a blockchain-based digital currency named for a meme about an excitable canine, has seen its price rise by a factor of five over the last week. The price spike has made it one of the world's 10 most valuable cryptocurrencies, with a market capitalization of $45 billion.
Understanding the value of cryptocurrencies is never easy, and it's especially hard for Dogecoin, which was created as a joke. Dogecoin isn't known for any particular technology innovations and doesn't seem to have many practical applications.
What Dogecoin does have going for it, however, is memorable branding and an enthusiastic community of fans. And in 2021, that counts for a lot. In recent months, we've seen shares of GameStop soar to levels that are hard to justify based on the performance of GameStop's actual business. People bought GameStop because it was fun and they thought the price might go up. So too for Dogecoin.