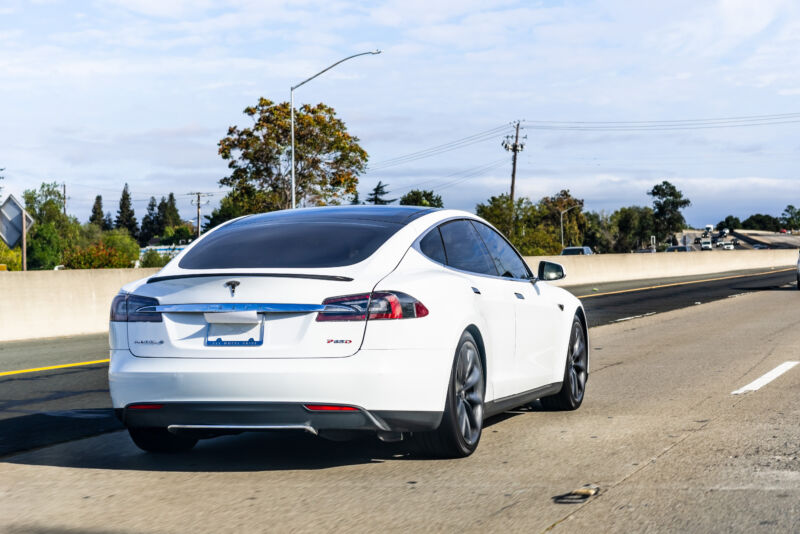 A 2019 Tesla Model S has crashed in a fiery blaze in the Woodlands, an area north of Houston. The crash, which happened on Saturday around 11:25 pm local time, killed two people inside.
"Our preliminary investigation is determining—but it's not complete yet—that there was no one at the wheel of that vehicle," said Harris County Constable Mark Herman in an interview with The Wall Street Journal. "We're almost 99.9 percent sure."
Police found one of the passengers in the front right passenger seat, while the other was sitting in the back.