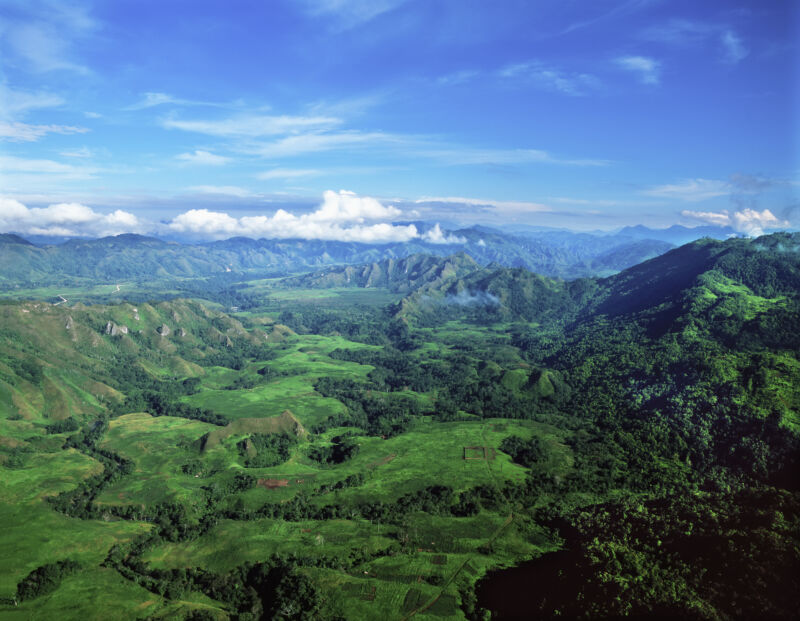 The inhabitants of the Pacific came in waves. Aboriginal Australians were the first to cross the area, and they were followed by separate populations that inhabited New Guinea and nearby island chains. Later still, the Polynesians, descendants of early East Asians, spread through the distant islands of the Pacific.
While modern genetics has made these rough outlines clear, it has also made it clear that these different populations sometimes interacted, sharing DNA along with technology and trade goods. Paleontology finds have made it clear that at least three distinct hominin species had occupied some of these islands before modern humans arrived, including the enigmatic Hobbits of Indonesia and a similarly diminutive species in the Philippines.
A recent study of the genomes of Pacific island populations provides a map of some of the major interactions that took place in the Pacific. And it suggests at least one of these involved the introduction of additional Denisovan DNA.