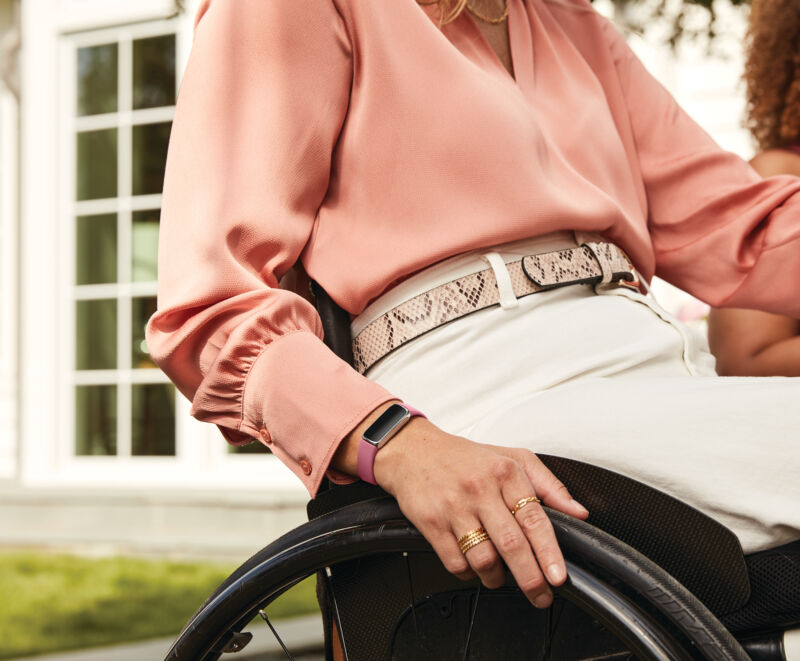 Fitbit has just announced its first fashion-focused, bangle-style tracker—the Fitbit Luxe. True to its luxurious name, the stainless-steel Luxe will come in a $200 special edition, styled with gorjana jewelry as its band (coming in June) but the $150 silicon band version is available for pre-order now.
Both will come with six months of the Fitbit Premium membership (usually $10 a month or $80 per year), which affords users some guided fitness programs, over 200 workout videos, deeper sleep analysis, about 60 nutrition articles and recipes, and other resources to learn about and improve health and wellness. Of course, getting people healthier has always been the name of the game for Fitbit, so with the Luxe, the company is attempting to strike a better balance between style, price, and casual activity tracking.
The Fitbit Luxe is the company's jewelry-inspired fitness tracker.
Sporting a color touchscreen, the Luxe is the company's first fitness band, not smartwatch, to add this bit of flair and functionality. You can swipe through your latest activity metrics, notifications from your phone (you can receive texts, calls, emails, etc. but cannot reply to them on the band), stress stats, menstrual cycle information, or do guided breath work and start tracking a workout.