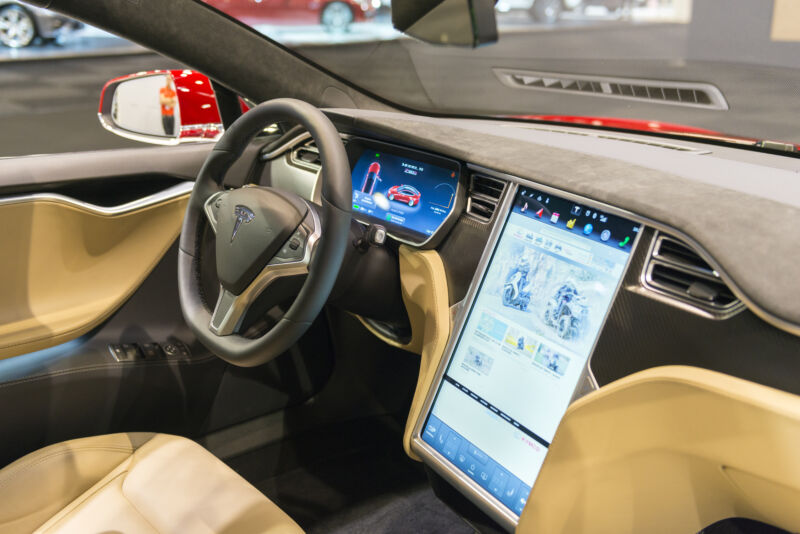 Last Saturday, two men died when a Tesla Model S crashed into a tree in a residential neighborhood. Authorities said they found no one in the driver's seat—one man was in the front passenger seat, while the other was in the back. That led to speculation that the car might have been under the control of Tesla's Autopilot driver-assistance system at the time of the crash.
Elon Musk has tweeted that "data logs recovered so far show Autopilot was not enabled." Tesla defenders also insisted that Autopilot couldn't have been active because the technology doesn't operate unless someone is in the driver's seat. Consumer Reports decided to test this latter claim by seeing if it could get Autopilot to activate without anyone in the driver's seat.
It turned out not to be very difficult.