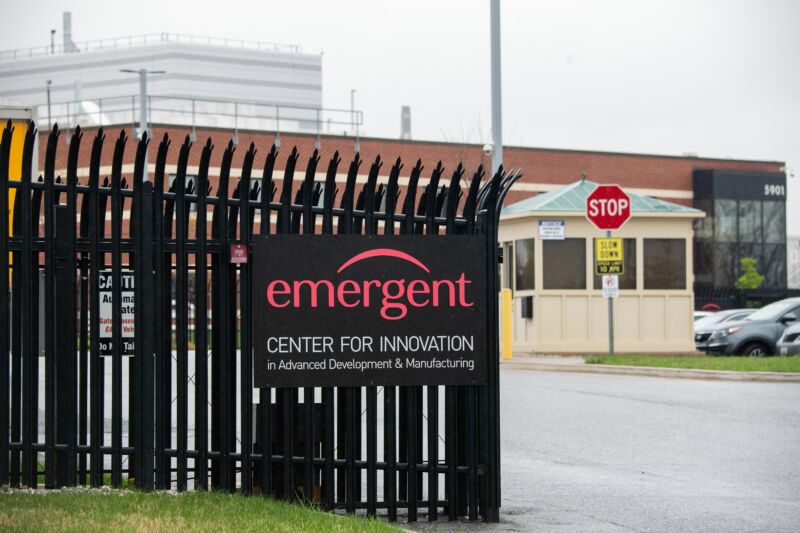 Things are not looking good for Emergent BioSolutions, the contract manufacturer that ruined 15 million doses of Johnson & Johnson's one-shot COVID-19 vaccine and millions more doses of AstraZeneca's COVID-19 vaccine at its production facility in Baltimore.
The Food and Drug Administration on Wednesday released a searing inspection report of the facility, finding a slew of significant violations and failings.
Meanwhile, federal lawmakers have opened a multi-pronged investigation into whether Emergent used ties to the Trump administration to get billions of dollars in federal contracts despite a history of failing to complete contracts, inadequately training staff, persistent quality-control issues, and an "unjustified" 800% price increase for an anthrax vaccine.