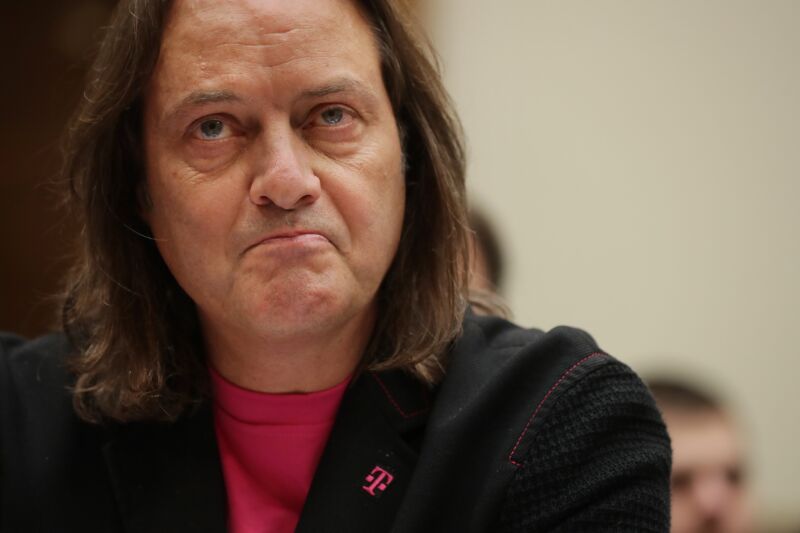 T-Mobile paid then-CEO John Legere $137.2 million in 2020, a year in which he worked three months and then left on the day he completed T-Mobile's purchase of Sprint.
Legere's 2020 compensation was revealed yesterday in a filing with the Securities and Exchange Commission (see pages 49 and 50). Legere was previously paid $27.8 million in the full year of 2019 and $66.5 million in 2018, mostly in the form of stock awards. His 2020 compensation of $137.2 million did not include any stock awards—instead, it consisted of a $136.55 million severance payment, $600,000 in salary, and $50,000 in reimbursement for legal fees.
Mike Sievert, who replaced Legere as CEO, received $54.9 million in stock awards, salary, bonuses, and incentives in 2020, up from $16.4 million in 2019 and $35.6 million in 2018. He was previously the COO.