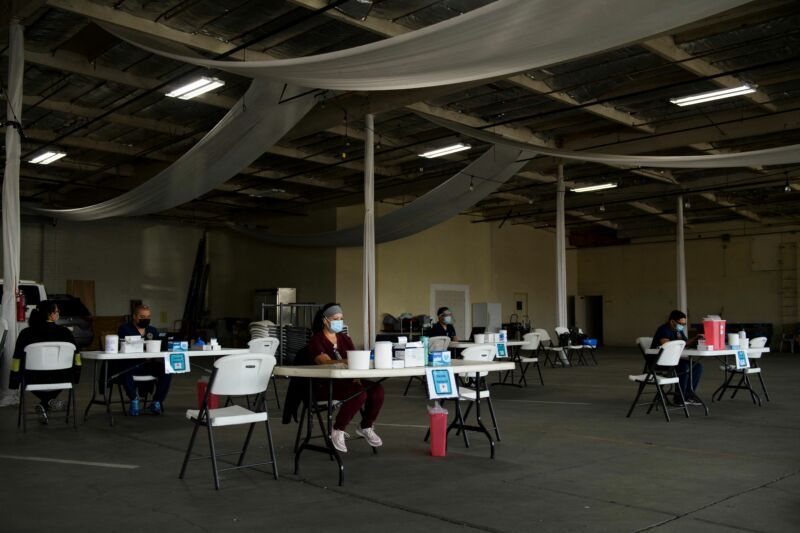 Though COVID-19 vaccines are now open to all US adults, vaccinations in the country are on the decline.
In the past week, the rolling seven-day average of daily vaccinations has slipped nearly 11 percent, falling from a high on April 13 of nearly 3.4 million shots per day to the current average of just over 3 million. And scores of counties across the US have begun declining shipments of vaccine doses, according to reporting by The Washington Post.
It's the first time since the nationwide vaccination effort began last December that the country has seen a sustained decline in vaccinations—except for a brief dip in February which was linked to winter weather-related delays and cancellations.