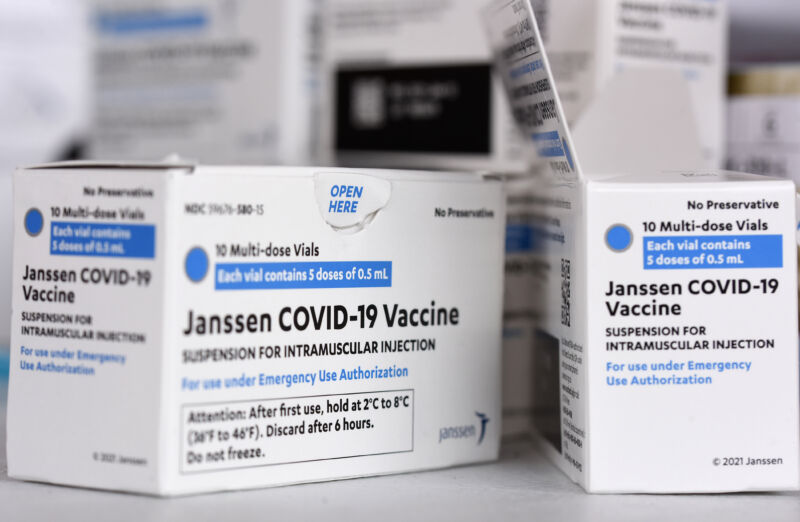 Update 4/23/2021 7:00pm ET: The Centers for Disease Control and Prevention and the Food and Drug Administration announced late Friday that the pause on the use of Johnson & Johnson's one-shot COVID-19 vaccine is now lifted.
The announcement comes just hours after a panel of CDC advisors voted largely in favor of resuming use, reaffirming its recommendation that it be used in all adults.
The two agencies paused use on April 13 after six women developed dangerous blood clots after receiving the vaccine. Though the CDC confirmed nine additional cases during the 11-day pause, the agencies and their advisors determined that the benefits of the vaccine greatly outweigh risks of the extremely rare condition.