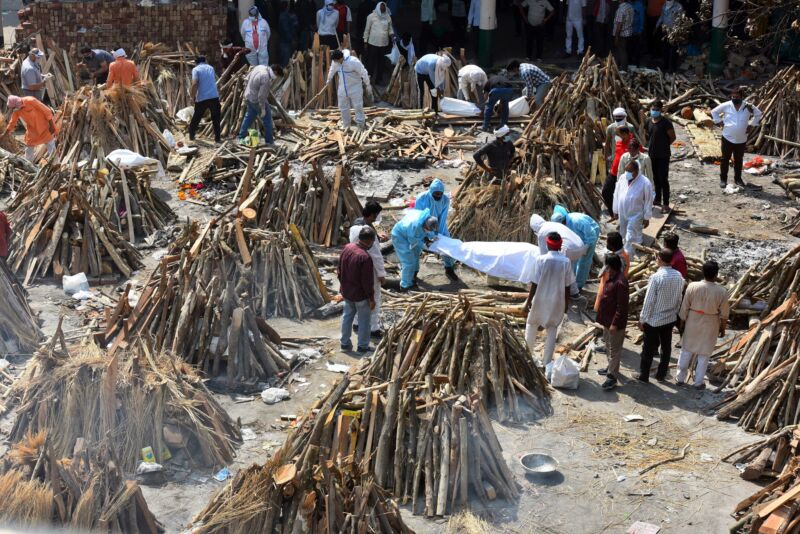 India's skyrocketing surge of COVID-19 cases has launched the country into the most harrowing crisis yet in the pandemic.
While international aid pours into the country, many have called for the US to donate millions of doses from its stockpile of AstraZeneca's COVID-19 vaccine to India, which has vaccinated less than 2 percent of its population and is running out of doses.
AstraZeneca's vaccine is widely used around the world, including in India, but it is not yet authorized for use in the US. Even if it does earn authorization here, Biden administration officials say it's unlikely that the US will need the vaccine, given the healthy quantity of supplies of the three COVID-19 vaccines already authorized in the country made by Moderna, Pfizer-BioNTech, and Johnson & Johnson.