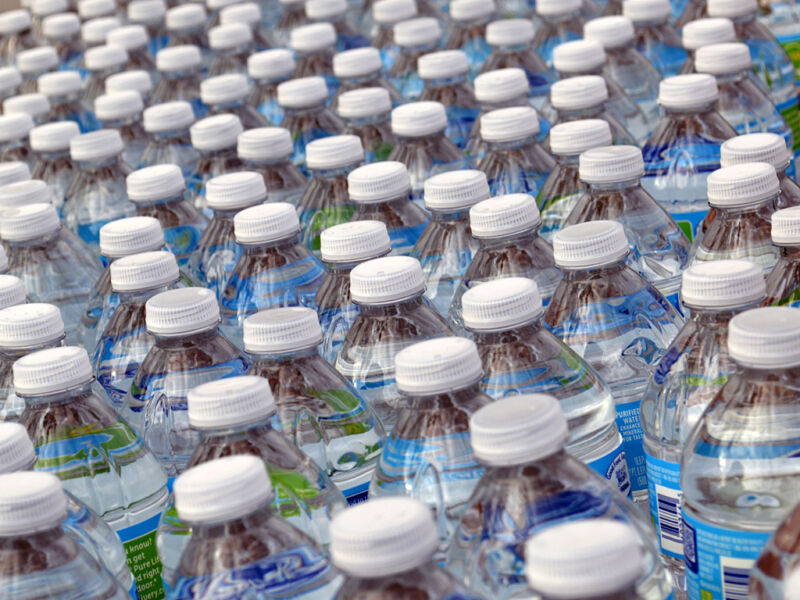 The snow hasn't completely melted in the Sierra Nevada, but most of California is already deep into a drought. Over 96 percent of the Golden State is experiencing moderate to exceptional drought, compared with 36 percent last year, which was the worst year for wildfires since record keeping began. Meanwhile, in the San Bernardino National Forest, Nestlé continues to pump hundreds of thousands of gallons a week to sell as bottled water.
The folks at California's State Water Resources Control Board aren't amused. This week, they issued a cease-and-desist order, demanding that Nestlé "immediately cease all unauthorized diversions of water."
Nestlé has been pumping water from a creek that feeds the Santa Ana River, which supplies a significant portion of Orange County's drinking water. The company argues that it has water rights to the creek that date back to 1865, and while the water board admits that may be true, the board says that the company has grossly overdrawn its amount.