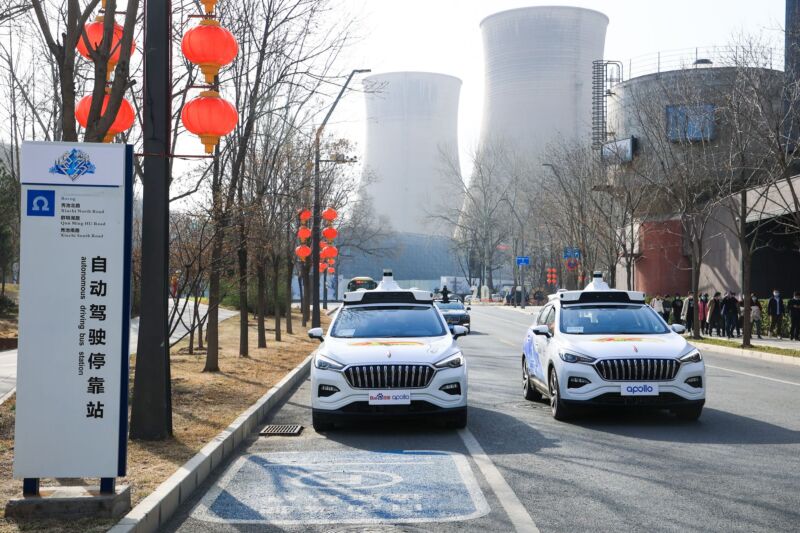 Baidu, China's leading search engine, is often compared to Google. And just as Google has spun off Waymo to commercialize self-driving technology, so Baidu is developing self-driving technology of its own. On Thursday, the Chinese search giant announced the launch of what it is calling China's first paid autonomous vehicle service, known as Apollo Go.
Arguably, the service is better described as a shuttle service than a taxi service. Customers are picked up and dropped off from one of eight predefined stations. The initial service area is 2.7 square kilometers—a little over one square mile. The longest route in the network is 5 km (3 miles). That makes the service a lot smaller than the Waymo One taxi service in Phoenix, which has a service area of around 50 square miles.
Still, there's little doubt that Baidu is one of China's leading self-driving companies—and that China is the world's No. 2 market for self-driving technology after the United States. In total, Baidu is testing fully driverless vehicles in three Chinese cities and is testing its technology with safety drivers in more than two dozen cities. Baidu has even gotten permission to test fully driverless vehicles near its Silicon Valley offices in Sunnyvale.