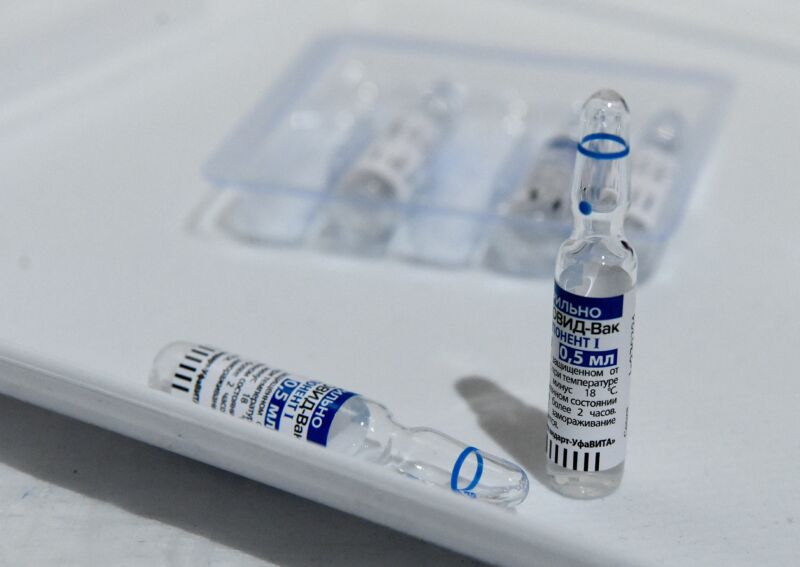 Health regulators in Brazil say that doses of Russia's Sputnik V COVID-19 vaccine contain a cold-causing virus capable of replicating in human cells.
The unintended presence of the virus in the vaccine can "lead to infections in humans and can cause damage and death, especially in people with low immunity and respiratory problems, among other health problems," Brazil's Health Regulatory Agency, Anvisa, said Wednesday in a translated statement.
Russia has unequivocally denied the claim, lobbed legal threats at Anvisa, and accused the respected regulators of being politically motivated to reject the vaccine.