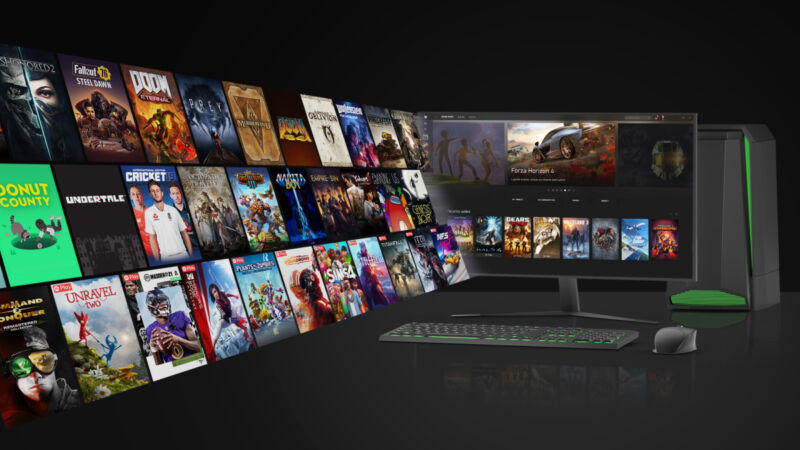 Microsoft is lowering the revenue cut it takes on games sold through its Microsoft Store on PCs from 30 percent to 12 percent, marking a new front in its uphill battle to take on competing game distribution platforms like Steam and the Epic Games Store.
"Having a clear, no-strings-attached revenue share means developers can bring more games to more players and find greater commercial success from doing so," Microsoft Head of Game Creator Experience and Ecosystem Sarah Bond wrote in an announcement post. "All this to help reduce friction, increase the financial opportunity, and let game developers do what they love: make games."
The new rate, which goes into effect on August 1, seemingly applies to games specifically and not to the general entertainment and utility apps that are also sold on the Microsoft Store platform, based on the language in the announcement. The change also doesn't apply to game development across the Xbox console ecosystem, where Microsoft will still take a 30 percent cut (as do other major console makers).