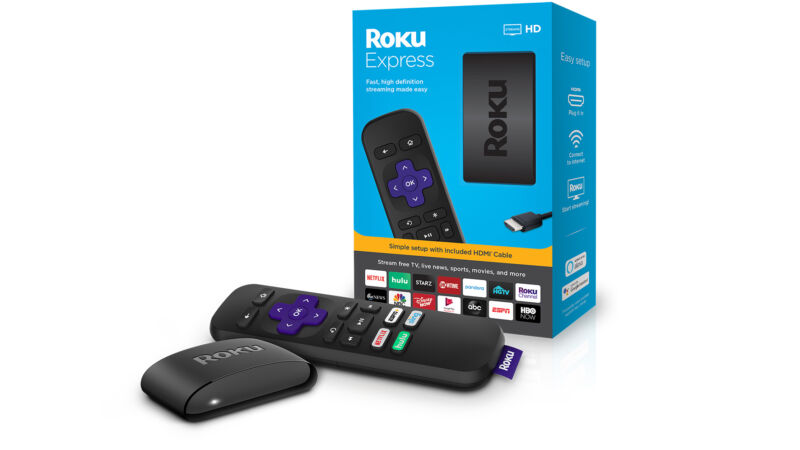 Roku warned us on Monday that this could happen. This morning, the company announced that YouTube TV is no longer available on the Roku Channel Store. Google and Roku are squabbling over Roku's carrying agreement, just like you might see in an old-school cable TV carriage dispute. The main point of contention seems to be over the AV1 video codec, a new, more efficient video standard that seems poised to be the new standard going forward.
With the two companies unable to come to an agreement, Roku says the YouTube TV app—an app for a $65-per-month service that delivers 85+ live cable TV channels over the Internet, not the normal YouTube app—has been pulled from the Roku channel store. Existing users will continue to be able to use the YouTube TV app on their Roku devices, but new users won't be able to sign up. Here is Roku's full statement:
We are disappointed that Google has allowed our agreement for the distribution of YouTube TV to expire. Roku has not asked for one dollar of additional financial consideration from Google to renew YouTube TV. ​

​We have only asked Google for four simple commitments. First, not to manipulate consumer search results. Second, not to require access to data not available to anyone else. Third, not to leverage their YouTube monopoly to force Roku to accept hardware requirements that would increase consumer costs. Fourth, not to act in a discriminatory and anticompetitive manner against Roku. ​

​Because our contract has expired, we have removed YouTube TV from our channel store. To continue to provide our users with a great streaming experience, we are taking the extra step to continue to offer existing subscribers access to YouTube TV on the Roku platform unless Google takes actions that require the full removal of the channel. Because of Google's conduct, new subscriptions will not be available going forward until an agreement is reached. ​

​It is well past time for Google to embrace the principles that have made streaming so popular for millions of users by giving consumers control of their streaming experience, by embracing fair competition and by ceasing anticompetitive practices. We believe consumers stand to benefit from Google and Roku reaching a fair agreement that preserves these principles and we remain committed to trying to achieve that goal.
Today, Google published a blog post in response, saying, "Despite our best efforts to come to an agreement in the best interests of our mutual users, Roku terminated our deal in bad faith amidst our negotiation. Unfortunately, Roku has often engaged in this tactic with other streaming providers." Google flatly denied Roku's claims that Google wanted user data and wanted to manipulate search, saying, "To be clear, we have never, as they have alleged, made any requests to access user data or interfere with search results. This claim is baseless and false."