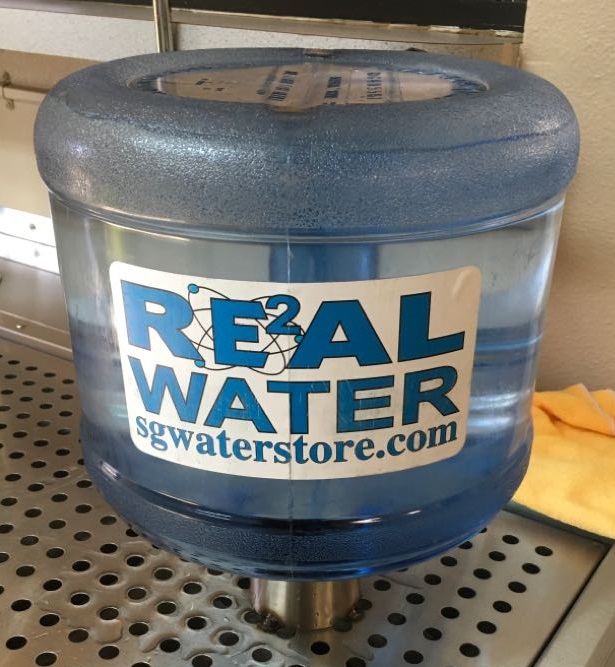 The lead water technician for Real Water—a Las Vegas-based company that produces "alkalized" bottled water now linked to liver failure cases—testified that he had no relevant experience to be a water technician when he was promoted to the position last August.
Real Water's lead technician, Casey Aiken, 40, is a former vacuum and timeshare salesman who began working for Real Water last June after losing his job as a strip club promoter. According to a taped deposition from late March that was obtained by the Las Vegas Review-Journal, Aiken was promoted from his job of loading bottled water onto shipping pallets to the company's lead technician after "a couple hours" of training.
In late November, just a few months after Aiken's promotion, five infants and children who drank the water developed acute non-viral hepatitis, which led to acute liver failure, health officials say. The children ranged in age from 7 months to 5 years. Real Water's branded water was the only common link between the cases.