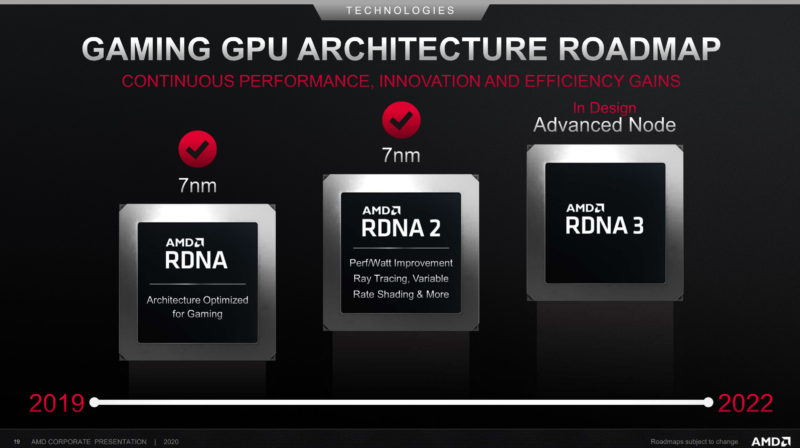 According to wccftech and well-known hardware leaker @KittyYYuko, AMD's next-generation Radeon graphics cards should be a massive upgrade—as much as three times faster than AMD's current flagship graphics cards.
2.5x is too little.
Take a guess :p

— Yuko Yoshida (@KittyYYuko) May 2, 2021
In the above reply to RedGamingTech's Paul Eccleston, @KittyYYuko claims a 3x performance increase when upgrading from AMD's flagship Navi 21 (as found in current-gen RX 6800XT and RX 6900 XT cards) to Navi 31.
RDNA3—the architecture beneath the new GPUs—will shift process-node size from 7 nm down to 5 nm, which tends to result in major performance gains and even larger performance-per-watt gains. The downshift in process node isn't enough to account for the claimed performance uplift by itself, though—that comes from making the GPU itself significantly bigger and meaner.