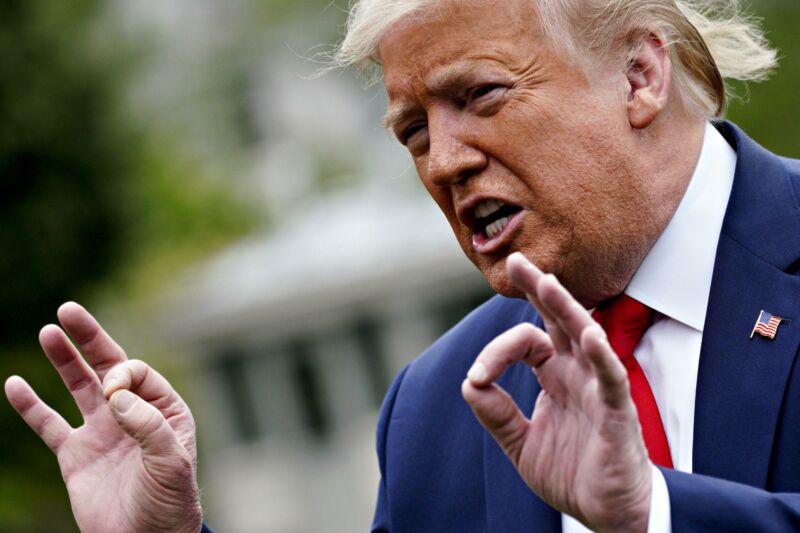 Facebook's quasi-independent Oversight Board announced its decision today to uphold the ban on former President Donald Trump's account.
In a ruling issued Wednesday, the board said that while the ban was justified, its open-ended nature was not. "However, it was not appropriate for Facebook to impose the indeterminate and standardless penalty of indefinite suspension," the board wrote. "Facebook's normal penalties include removing the violating content, imposing a time-bound period of suspension, or permanently disabling the page and account."
Instead, the board is calling on Facebook to review the issue and "justify a proportionate response that is consistent with the rules that are applied to other users of its platform." The review should be completed within six months, according to the ruling.