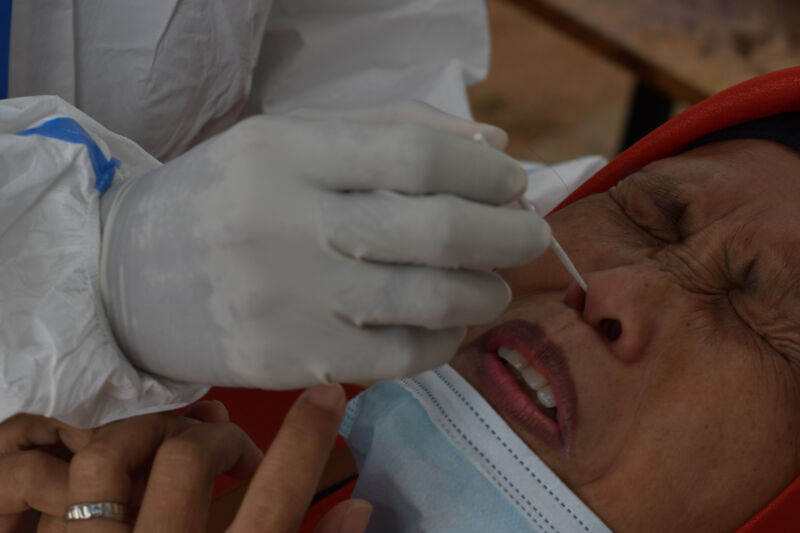 Since last December, more than 9,000 airline passengers who took a coronavirus rapid test as they flew out of Kualanamu International Airport in Medan, Indonesia, may have had been tested by having previously used cotton swabs jammed into their noses.
Medan police arrested four workers and a local manager of the major pharmaceutical company Kimia Farma, which was working in conjunction with the airport to help perform the tests. The Medan-based Kimia Farma employees were allegedly washing and repacking cotton swabs for the tests while pocketing up to 1.8 billion rupiah (~$125,000), local police said.
Airline passengers in Indonesia are required to present a negative COVID-19 test result before boarding, and many opt for the convenience of being tested at the airport. Since the alleged swab scam began in December, Kimia Farma workers were testing between 100 and 200 passengers a day at the airport, some with fresh tests and others with tests that apparently involved reused swabs.