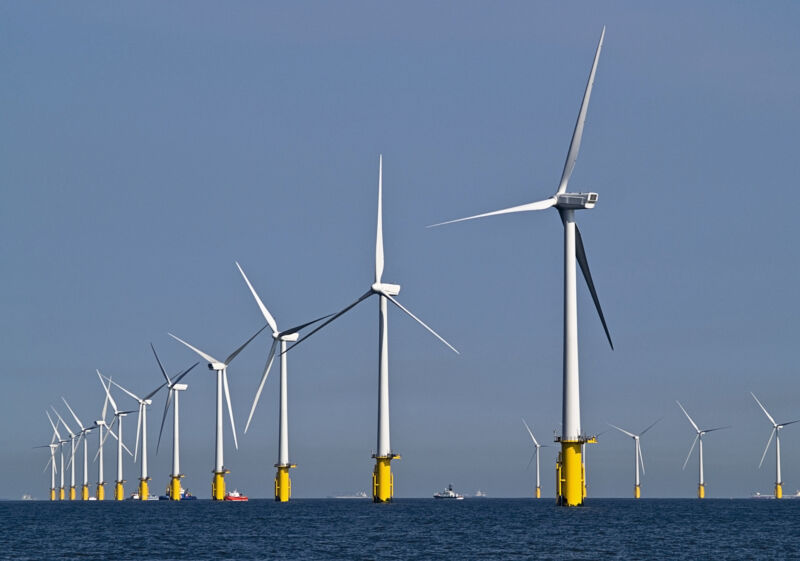 After years of delays, the federal government has approved what will be the third offshore wind project in the US—and the largest by far. Vineyard Wind, situated off the coast of Massachusetts, will have a generating capacity of 800 Megawatts, dwarfing Block Island Wind's 30 MW and the output from two test turbines installed in Virginia.
Vineyard Wind has been approved a number of times but continued to experience delays during the Trump administration, which was openly hostile to renewable energy. But the Biden administration wrapped up an environmental review shortly before announcing a major push to accelerate offshore wind development.
The final hurdle, passed late Monday, was getting the Bureau of Ocean Energy Management to issue an approval for Vineyard Wind's construction and operating plan. With that complete, the Departments of Commerce and Interior announced what they term the "final federal approval" to install 84 offshore turbines. Vineyard Wind will still have to submit paperwork showing that its construction and operation will be consistent with the approved plan; assuming that the operators can manage that, construction can begin.