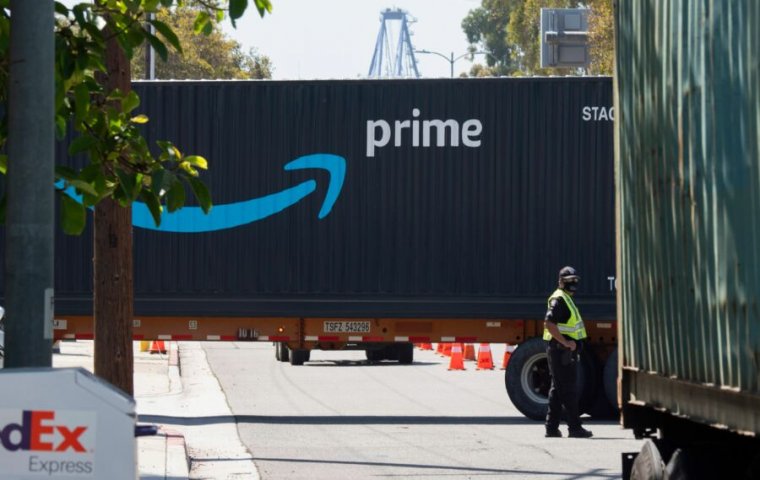 The trucks that move goods sold by Amazon and other e-commerce retailers have become a growing source of diesel pollution across the US, and few places are feeling the effects as acutely as Southern California. Now, the region is pushing back with a new air pollution rule aimed at slashing noxious emissions from warehouse trucks. The rule could serve as a template for other areas.
As e-commerce has grown in recent years—and surged during the pandemic—retailers have been building warehouses at a breakneck pace. Amazon, for example, plans to expand the square footage of its fulfillment centers in the US by 50 percent this year. Each new or expanded warehouse requires more trucks both to stock its shelves and to distribute its orders.  
Though the warehouses serve customers scattered throughout the region, pollution is heaviest on the streets around the warehouse, and the people living nearby suffer most acutely. Diesel pollution from heavy trucks causes everything from asthma to heart attacks, and even Parkinson's disease. Previously, such pollution tended to be concentrated around shipping ports and highways, but the growth of e-commerce has created a new source that is affecting neighborhoods farther inland.