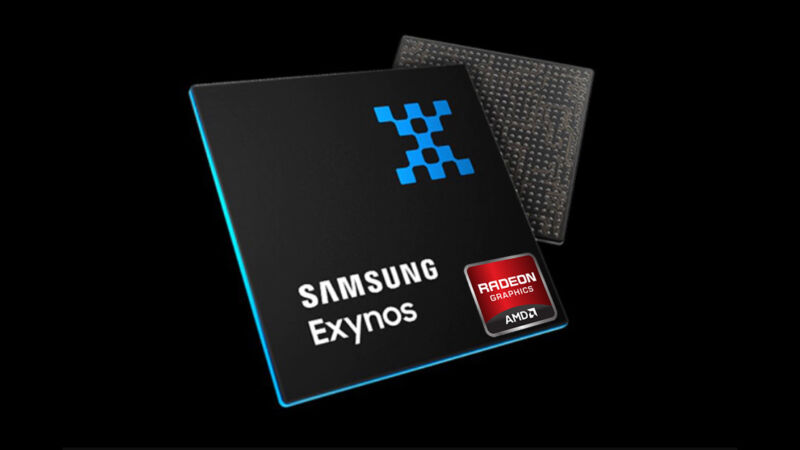 Samsung is planning big things for the next release of its Exynos system on a chip. The company has already promised that the "next generation" of its Exynos SoC will feature a GPU from AMD, which inked a partnership with Samsung in June 2019. A new report from The Korea Economic Daily provides more details.
The report says that "the South Korean tech giant will unveil a premium Exynos chip that can be used in laptops as well as smartphones in the second half of this year" and that "the new Exynos chip for laptops will use the graphics processing unit (GPU) jointly developed with US semiconductor company Advanced Micro Devices Inc."
There's a bit to unpack here. First, a launch this year would be an acceleration of the normal Samsung schedule. The last Exynos flagship was announced in January 2021, so you would normally pencil in the new Exynos for early next year. Second, the report goes out of its way to specify that the laptop chip will have an AMD GPU, so… not the smartphone chip?