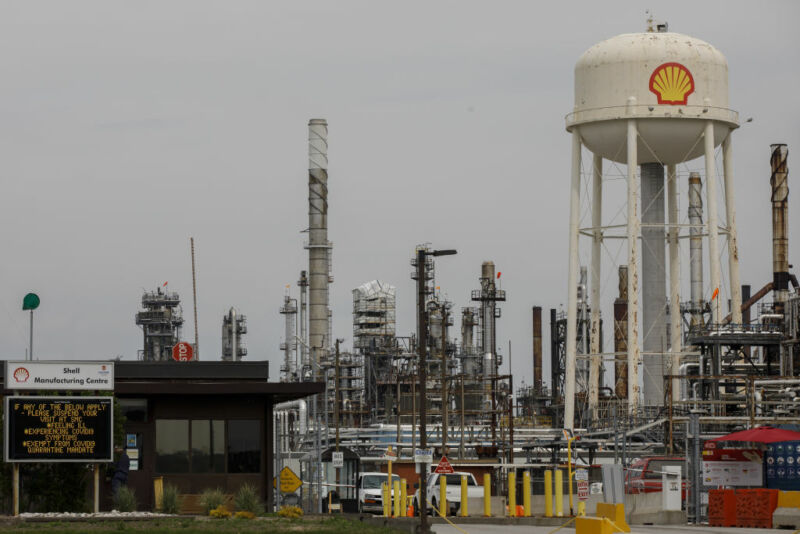 On Wednesday, a court in the Netherlands ordered energy giant Royal Dutch Shell to cut its carbon emissions by 45 percent before the decade is over. Ruling on a suit filed by the Netherlands branch of Friends of the Earth, the court concluded that Royal Dutch Shell's current plans to reduce emissions are incompatible with the targets of the Paris agreement.
Shell has already announced that it intends to appeal the decision.
Not fast enough
Royal Dutch Shell is a large international energy conglomerate that made its name from oil extraction and processing. The company has recognized the need to diversify its energy portfolio, however, and has concluded that its oil production likely peaked in 2019. Emissions have been falling since 2018, and the company plans to hit net-zero emissions by 2050. A key intermediate step to that goal is to reach a 20 percent drop in carbon emissions by 2030.