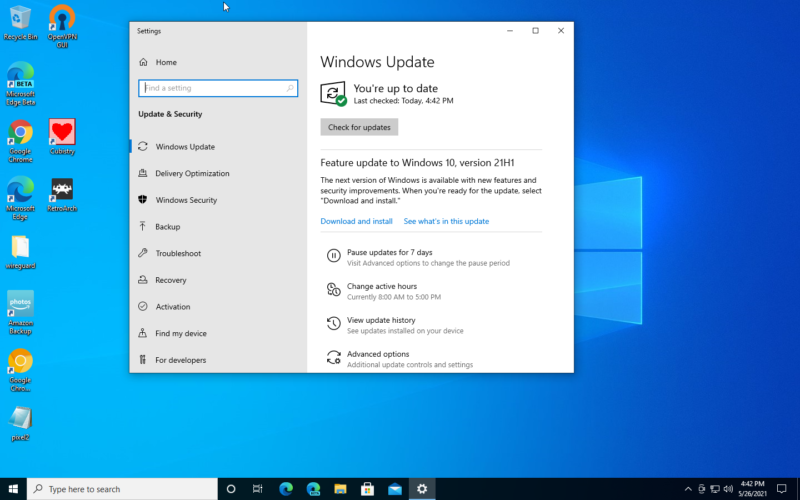 The May 2021 update to Windows 10 is here—although most users likely won't notice. The new version of Windows 10 is delivered via Windows Update, just like the October 2020 version was, and it's being rolled out in staggered intervals to groups of users. (We saw it available immediately while manually checking Windows Update in a Windows 10 Pro VM today.)
The new update offers three new user-facing features—improved Windows Hello support for systems with multiple cameras, an improved version of Windows Defender Application Guard, and improvements to the Group Policy Service which allow faster group policy updates for remote workers.
Windows Hello
Windows Hello is Microsoft's facial-recognition biometric authentication system—on machines with cameras, it allows the user to unlock the system by looking into the camera rather than typing in a password or swiping a fingerprint. Facial recognition isn't a particularly secure unlock method—a moderately knowledgeable attacker can frequently defeat it with a photograph—but for most users in relatively low-security environments, it's good enough.